One of the more recent developments in dry cast or zero slump concrete paver production is "face mix". The difference between face mix and conventional thru-mix pavers is that thru-mix paver mix design and color is the same throughout, whereas with face mix pavers there is a pigmented surface layer with a finer aggregate blend. Face mix pavers concentrate expensive pigment, white cement and finer aggregate in a surface layer where they have the most impact. The base contains larger aggregates for higher compressive and flexural strength, and improved durability. This method is well established in the US and has been used in Europe for decades.
Face mix pavers are also well suited for inline surface treatments to enhance color and resistance to stains. See https://www.acmchem.com/dry-cast-paver-surface-treatments/ for more information on our factory applied inline surface treatment systems.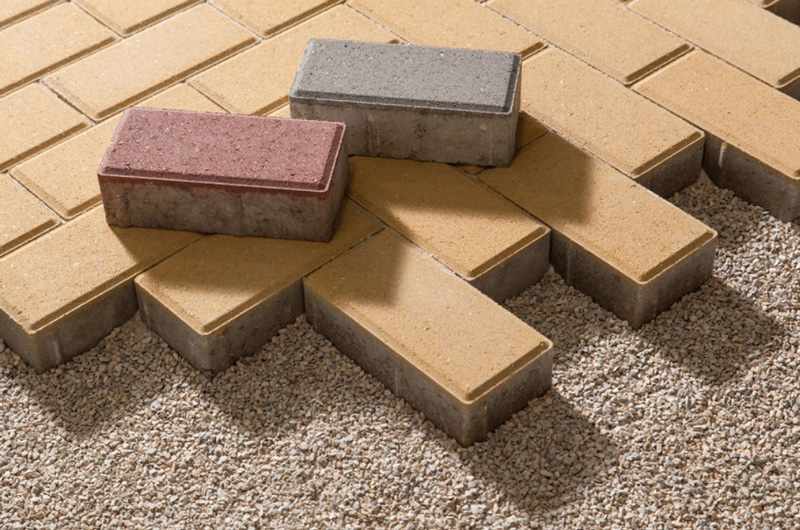 In the picture we see examples of face mix pavers with concentrated color on the surface layer.
Face Mix Analogy