Dear Ben: What's the number one most disliked job in a manufactured concrete products plant? The kind of job that makes folks just want to quit rather than do it one more time.
---
That's an easy one! Even facilities that are well run in every other way, sometimes fall down on this task. The job everyone dreads is…CLEANING THE MIXER!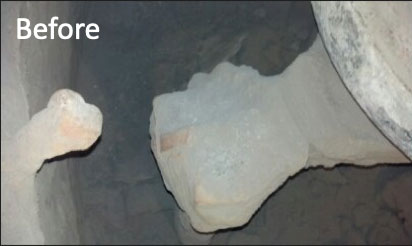 Mixers can get messy due to lack of cleaning and maintenance, or sometimes due to mistakes. We had a customer report that they received an early morning call after an incident on the nightshift. The sight that greeted plant personnel at 4 am was daunting. The mixer had seized up with hundreds of pounds of hardened concrete still in it. It took the crew eight hours of jackhammering to clean up and get to where the mixer could function again, and there was still a large amount of adhered concrete remaining that reduced mixer performance.
The site manager determined that preventative measures needed to be included in daily mixer cleaning routines to protect plant machinery going forward. After learning about a metal cleaner and conditioner product from ACM Chemistries, he decided to get a sample. Testing with an ordinary backpack sprayer went well, and they implemented ProClean application, as part of their daily cleaning routines.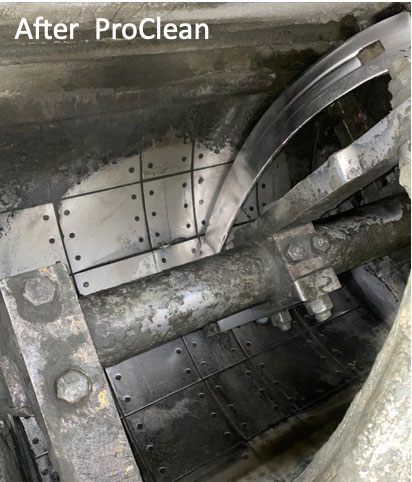 A year later the plant has been using the product every shift and it has made cleaning a lot easier for everybody. No need to dread the "clean the mixer" part of the shift anymore. Visitors to the plant even asked if they have replaced parts or made repairs - it's hard to believe that the mixer could be so renewed with such a simple solution.
We recommend that all concrete making facilities add ProClean to their mixer cleaning routine to turn the daily grind into a true cleaning AND conditioning program. ProClean's effect on metal parts is similar to using oil to season a cast iron pan. Repeated application creates a non-stick surface that releases easily. A small amount of ProClean, applied daily, will penetrate and condition metal surfaces to prevent fresh concrete from adhering and making cleanup a significantly easier and faster chore.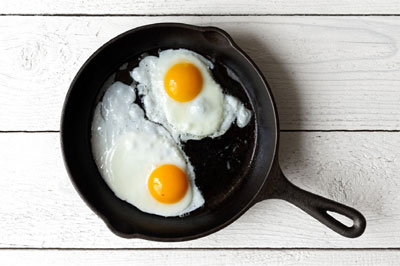 A quick application of ProClean after each shift will keep the mixer in prime working order so you can produce more and better product, reduce labor and maintenance costs, and boost employee morale by simplifying an unpleasant task for crews and managers.
To get more information on ProClean, click here